Comedy-Mystery Dinner Theater
Performed by
Jest Murder Mystery Company
Our lively period-piece who-done-it features a delicious dinner and audience participation. Great for groups.

---
2017 Dinner Theater Schedule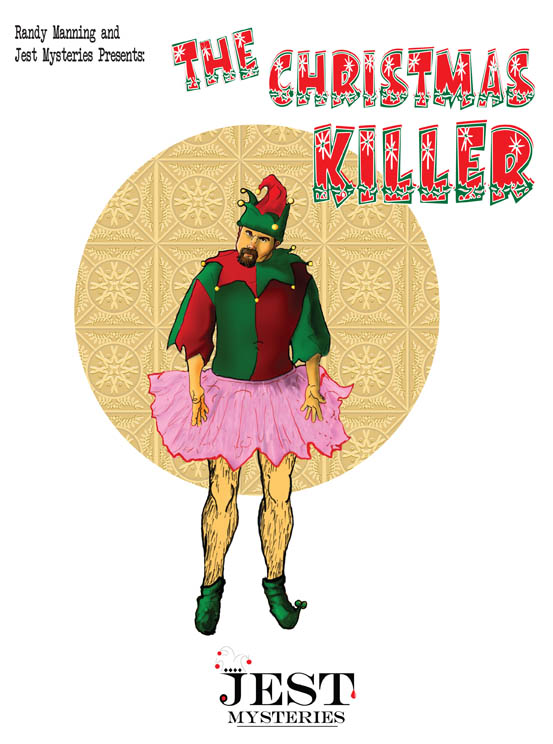 "The Christmas Killer"
11-3-17 to 12-31-17
Ever commit murder? Now's your chance when you attend "Jest" Entertainment's comedy murder mystery dinner theater "The Christmas Killer!" Welcome to the party sponsored by Chatty Cathy, (and the "Misfit Toys"). We certainly hope that you can find a good home for one of our toys! Of course, it'll be a fun party as long as the wrong element doesn't show up! We're talking about Ricky Stitch, of course. Gee! I hope nothing bad happens to him! Anyway, you'll meet lots of characters tonight. In fact, you'll be a character too! Whether you'd like to participate a lot, or just a little, we promise you great holiday fun when you attend "The Christmas Killer!"
_________________________
2018 Dinner Theater Schedule

Comic Book Killer
1-5-18 to 4-14-18
_________________________


Fistful of Hollers
4-20-18 to 6-28-18
_________________________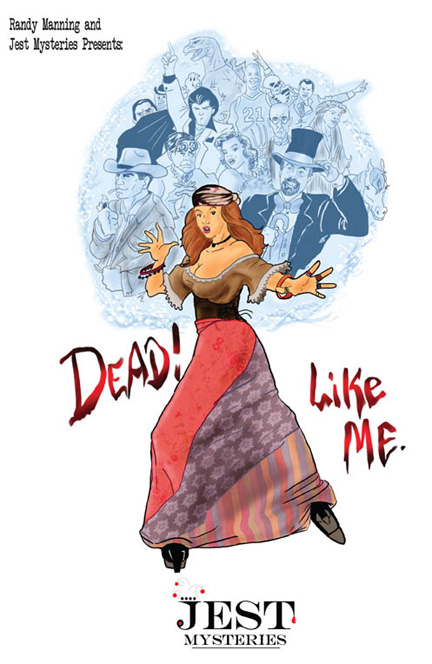 Dead Like Me
8-3-18 to 11-3-18
_________________________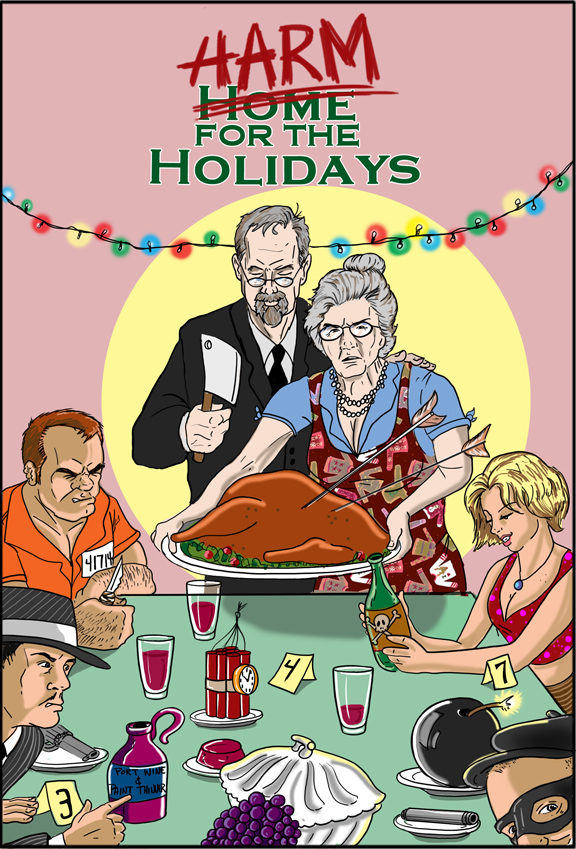 Harm for the Holidays
11-9-18 to 12-29-18
---
Public Comedy-Mystery Dinner
Every Friday and Saturday night at 7:00 p.m.
Pricing:
$52.95 per person*
Gratuity included.
Menu includes:
House Dinner Salad
Cream Cheese Stuffed Chicken Breast with a Roasted Red Pepper Beurre Blanc
Wines Served with Entree
Dessert
Coffee/Tea
Cash bar is available.

*Pricing does not include tax.
Please call for reservations, (314) 664-8024 or contact us here.

---
Private Comedy-Mystery Dinner
Available any day, any time. Private room fee - from $150.00 to $1,500.00.*
Comedy-Mystery Actors fee priced per event.
Please call for reservations, (314) 664-8024 or contact us here.
---