Comedy-Mystery Dinner Theater
Performed by
Jest Murder Mystery Company
Our lively period-piece who-done-it features a delicious dinner and audience participation. Great for groups.

---
2017 Dinner Theater Schedule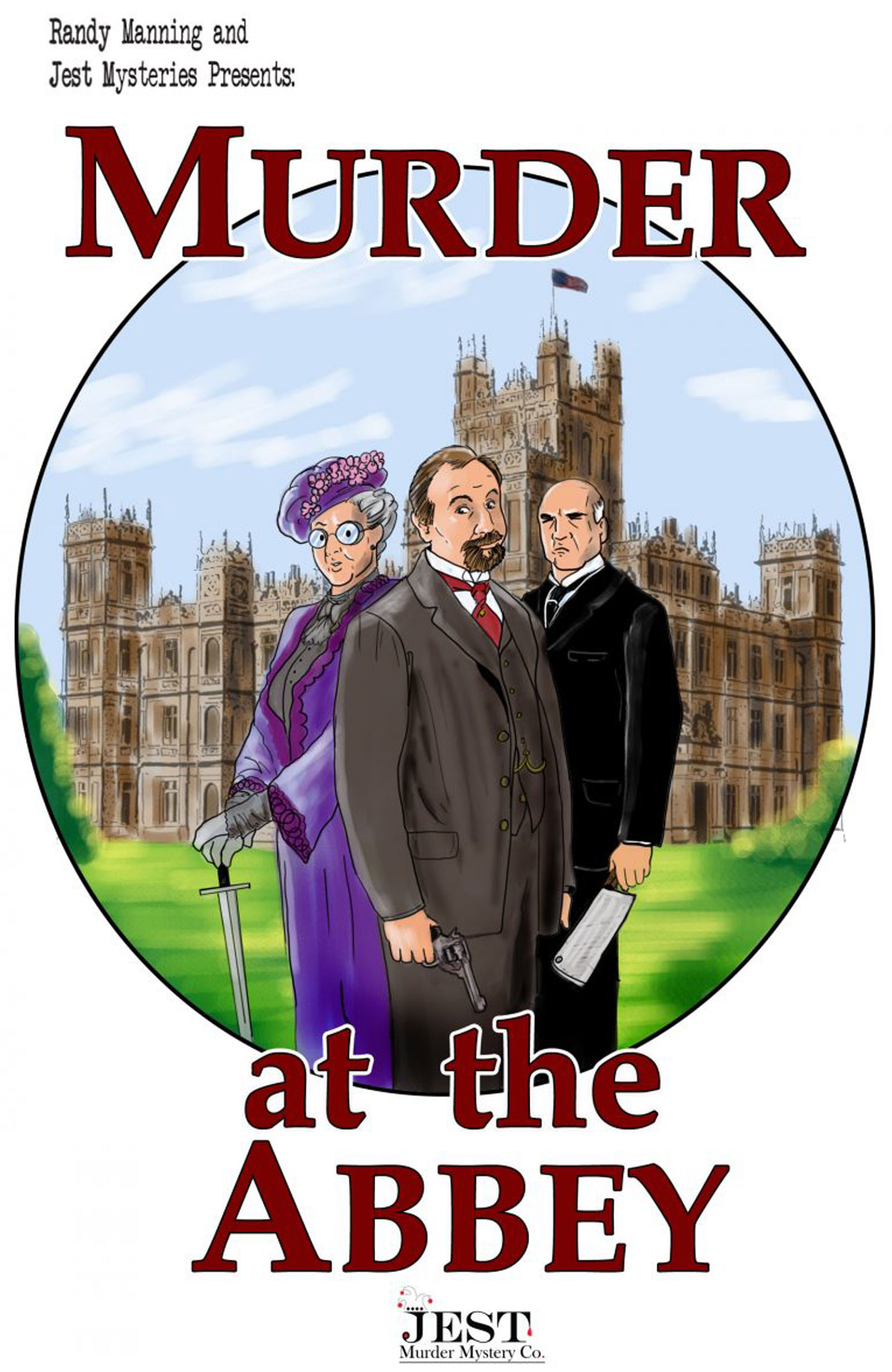 "Murder At The Abbey"
1-13-17 to 4-29-17
Welcome to the world of Downton Abbey! A world full of aristocracy, old money but never anything as droll as murder! Congratulations! You've been invited to the dinner party held by the Earl of Grantham himself! Some would kill for the opportunity to meet the Crawley family. They'll all be there! The Earl, his beautiful wife and three daughters...not to mention all the other characters in, (and around), the Grantham house. That's right! All the family, staff and townsfolk will be there. You'll meet lots of fun characters...and you'll play as big, (or as small), of a part as you wish. Up to you. Hope nothing bad happens...but if it does...we might need you to help us figure it out? Or perhaps you're the killer?
_________________________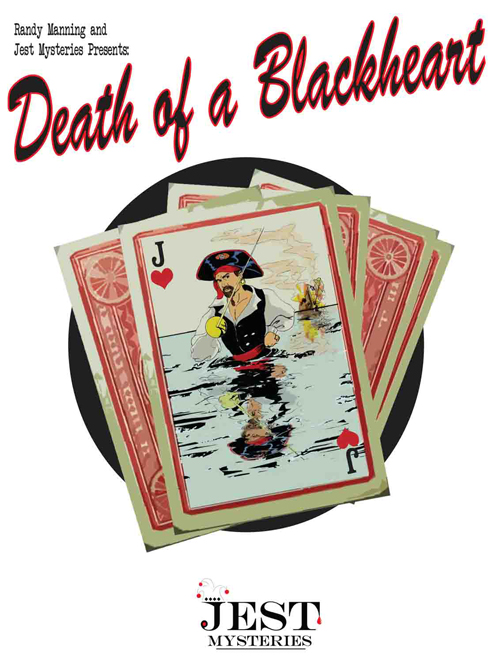 "Death Of A Blackheart"
5-5-17 to 7-29-17
Welcome aboard the largest, (and safest), cruise liner ever to sail the low seas. That's right. Welcome aboard the Gigantic! But wait! What do I hear? "Argggghhhhhhh!" Avast ye mateys and get yer gizzard ready to be robbed by the most famous pirate ever to pillage a maiden! Of course, we're talkin' Captain Jack Blackheart! He's the pirate that has cheated more people, emptied more pockets and pillaged more ladies than any politician. Gee. I hope no one kills him off. You'll meet lots of fun characters at this show. In fact audience members will get to play lots of fun characters in this show because it's "chock full" of "Fair Maidens", "Lost Boys", "Rival Pirates", and more. One thing is for sure. If you've ever wanted to stand up and shout out Arggggghhhh!...then "Death of a Blackheart" is the show for you!
_________________________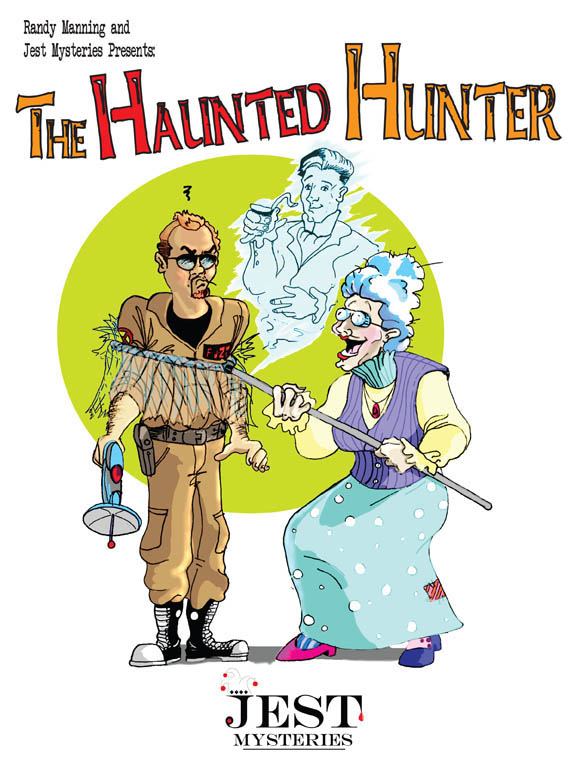 "Haunter Hunter"
8-4-17 to 10-27-16
The rumor is true! Word on the street? This place is Haunted! That's right! ...and lots of famous sleuths, detectives and ghost hunters from around the world will be there to catch a glimpse of our famous, (and elusive), ghost "Billy", (better known as "Billy, the Spook"). Gee! If someone gets "Whacked", we'll have plenty of detectives to solve the crime, won't we! Everyone plays a part! You could be "Sherlock Homes", "Miss Garble", or even "The Hardly Boys". Call today for tickets to this "hauntingly silly" dinner theater.
_________________________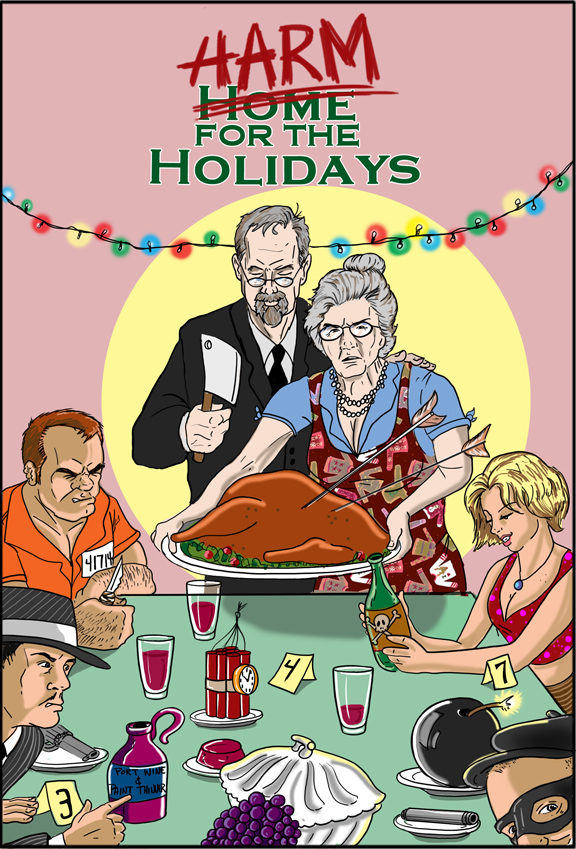 "Harm For The Holidays"
11-3-17 to 12-31-17
Welcome to the holiday party, (and business meeting), for the family run business of Harm Enterprises, LLC. You may know them for their fancy candles...but that's just a cover for the real business of Harm. Crime! That's right! (...and you are part of the family.) This will be your chance to ponder that age old question..."Is there murder among thieves?"
_________________________
---
Public Comedy-Mystery Dinner
Every Friday and Saturday night at 7:00 p.m.
Pricing:
$52.95 per person*
Gratuity included.
Menu includes:
House Dinner Salad
Cream Cheese Stuffed Chicken Breast with a Roasted Red Pepper Beurre Blanc
Wines Served with Entree
Dessert
Coffee/Tea
Cash bar is available.

*Pricing does not include tax.
Please call for reservations, (314) 664-8024 or contact us here.

---
Private Comedy-Mystery Dinner
Available any day, any time. Private room fee - from $150.00 to $1,500.00.*
Comedy-Mystery Actors fee priced per event.
Please call for reservations, (314) 664-8024 or contact us here.
---