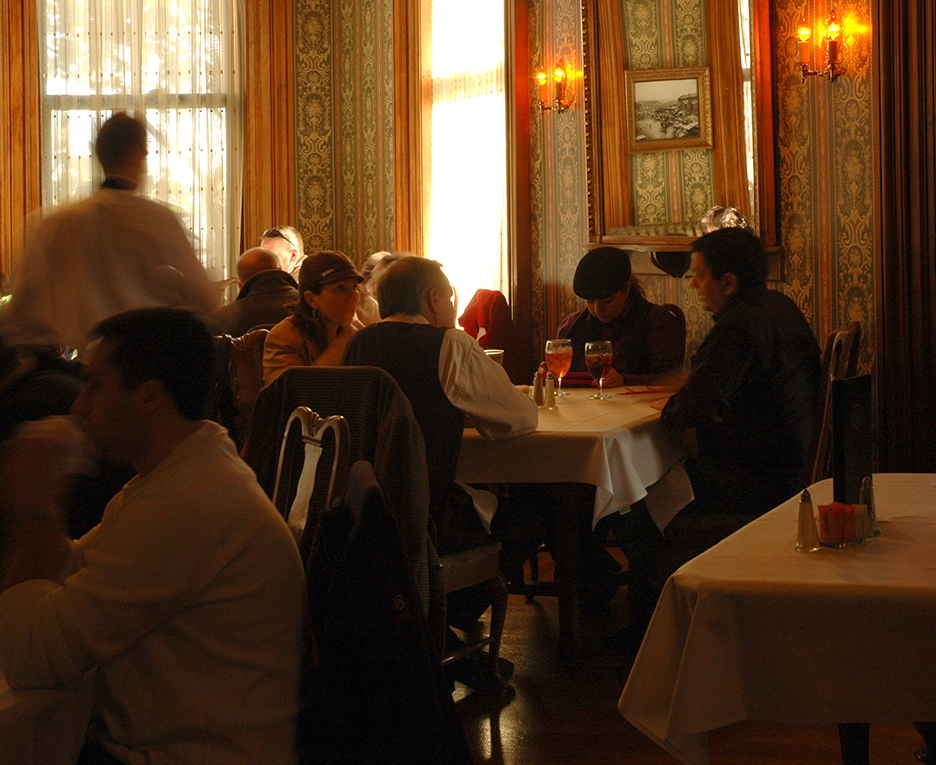 The Lemp Mansion Restaurant

The dining areas of the Lemp Mansion are both historic and comfortable.


---
Restaurant Hours:
WEEKDAY LUNCH: Mon - Fri., 11:00 a.m. - 2:30 p.m.
SUNDAYS-Family-Style All-You-Care-To-Eat Chicken Dinner, 11:30 a.m. - 8:00 p.m.
SEASONAL DINNER HOURS:
SEPT. - DEC.: Tues. - Sat., 5:30 p.m. - 10:00 p.m.
JAN. - AUG.: Thur. - Sat., 5:30 p.m. - 10:00 p.m.

Holiday Hours:
Closed for dinner on
Tues., Dec. 9th & 23rd
Closed on Christmas Eve
(available for gift certificate
purchase only from 12 to 4pm),
Christmas Day & New Year's Day

The Lemp Mansion Rathskeller is ADA accessible. Advanced reservations are required in the Rathskeller. To make reservations contact us at 314-664-8024.
---
Lunch
Sunday All-You-Care-To-Eat Family-Style Chicken Dinner
---
Contact us for more information.