Comedy-Mystery Dinner Theater
Performed by Jest Murder Mystery Company
Our lively period-piece who-done-it features a delicious dinner and audience participation. Great for groups.

---
2014 Dinner Theater Schedule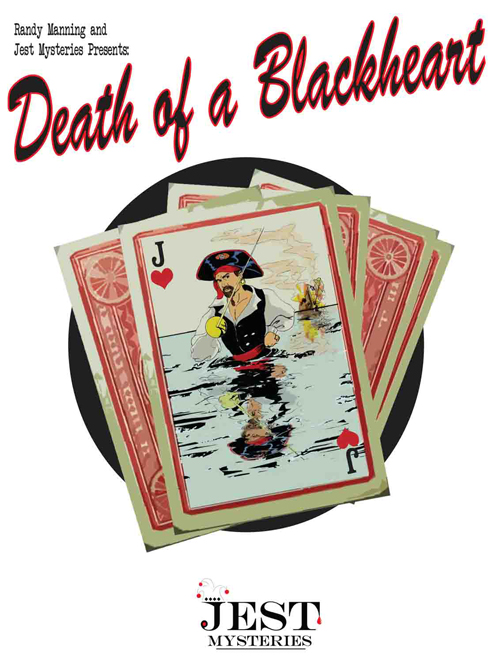 Through August 2014
"Death of a Blackheart"
Welcome aboard the largest, (and safest), cruise liner ever to sail the low seas. That's right. Welcome aboard the Gigantic! But wait! What do I hear? "Argggghhhhhhh!" Avast ye mateys and get yer gizzard ready to be robbed by the most famous pirate ever to pillage a maiden!That's right! We're talkin' Captain Jack Blackheart! He's the pirate that has cheated more people, emptied more pockets and pillaged more ladies that any politician, Gee. I hope no one kills him off. You'll meet lots of fun characters at this show. In fact audience members will get to play lots of fun characters in this show because it's "chock full" of "FairMaidens", "Lost Boys", "Rival Pirates", and more. One thing is for sure. If you've ever wanted to stand up and shout out Arggggghhhh! Then "Death of a Blackheart" is the show for you!
---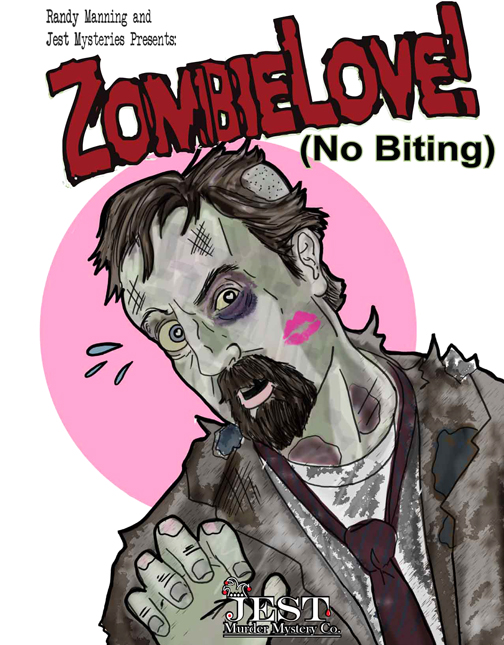 Sept - November
"Zombie Love! (No Biting)"
Zombie Love (no biting).  Calling all Zombies!  Calling all Zombies! 
Come to the murder mystery show that thinks outside of the coffin!  That's right!  We've got the perfect show for you, (whether you are a Zombie fan or not!) 
Why?  Because this show has it all!  High drama!  Comedy!  A love story! 
...and Zombies, (of course!) 
You, (yes... you!), can play a Zombie, or not, (up to you), but we do promise lots of fun for everyone! 
The walking dead have never been this much fun!  (Zombie costumes encouraged!!) 
   
---
For the Christmas Show
"Harm for the Holidays"
---
Public Comedy-Mystery Dinner
Every Friday and Saturday night at 7:00 p.m.
Pricing:
$52.95 per person
Menu includes:
House Dinner Salad
Country Fried Chicken with White Gravy, Mashed Potatoes and Vegetable
Wines Served with Entree
Dessert
Coffee/Tea
Cash bar is available.
Price includes sales tax and gratuity.
Please call for reservations, (314) 664-8024 or contact us here.

---
Private Comedy-Mystery Dinner
Available any day, any time. Private room fee - from $150.00 to $1,500.00.
Comedy-Mystery Actors fee priced per event.
Please call for reservations, (314) 664-8024 or contact us here.
---