Comedy-Mystery Dinner Theater
Performed by
Jest Murder Mystery Company
Our lively period-piece who-done-it features a delicious dinner and audience participation. Great for groups.

---
2016-17 Dinner Theater Schedule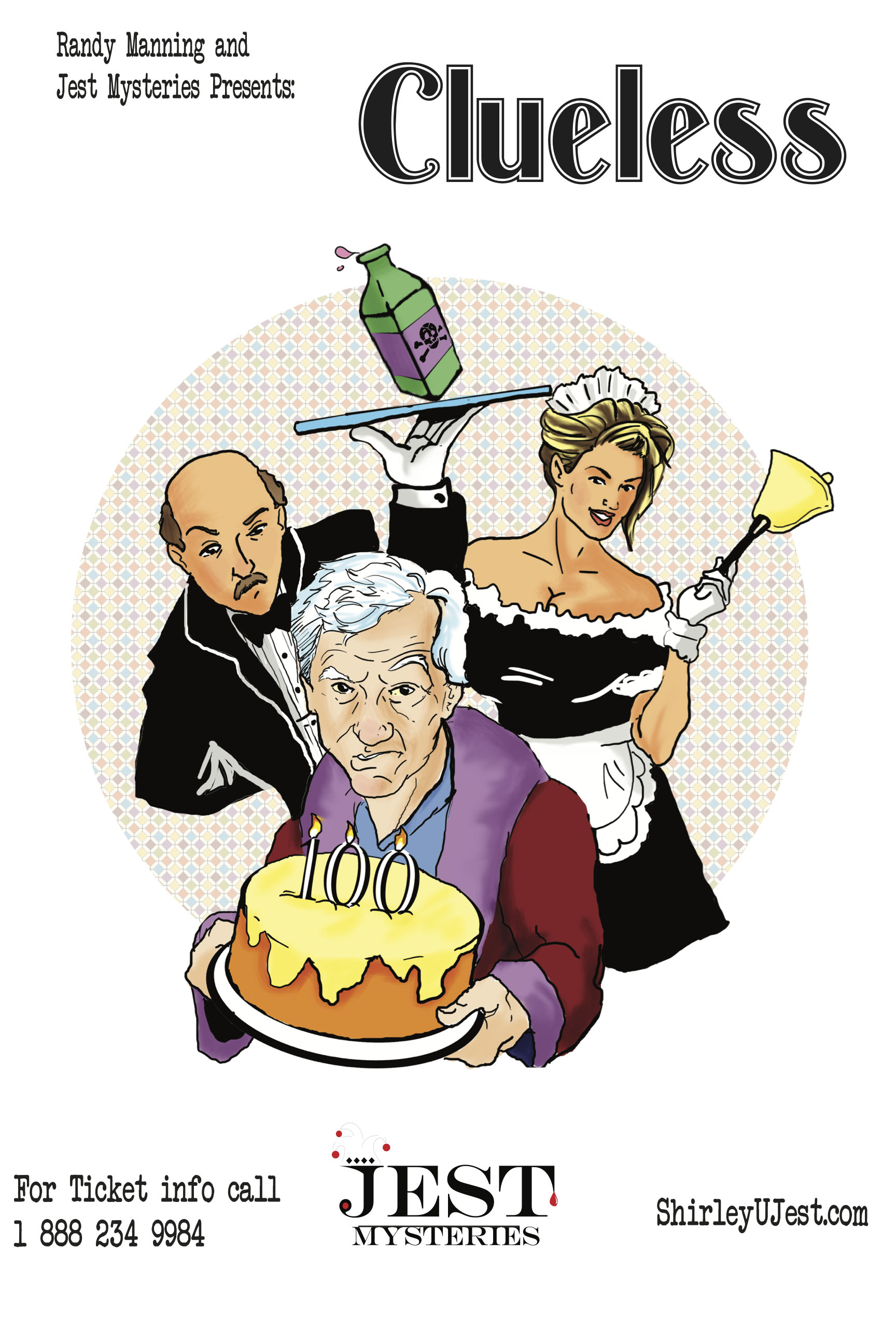 "Clueless"
Jan 8 - April 16
Welcome to the world of big business, old mansions and family politics! Congratulations! You're invited to the birthday celebration of the oldest, (and richest), man in town. Lucky you! Some would kill for the opportunity to meet Barnabas 'Barnaby' Baggs, the famous Pickle Baron! He's made a lot of enemies in his rise to the top!I hope none of his enemies tries to kill him tonight. But if they do, will you know who did it? Maybe his latest girlfriend? The angry ex-wife? The spoiled nephew? Perhaps the jealous competitor? Or maybe even you? Regardless, you'll have to figure it out! Why? Because we're "Clueless!"
_________________________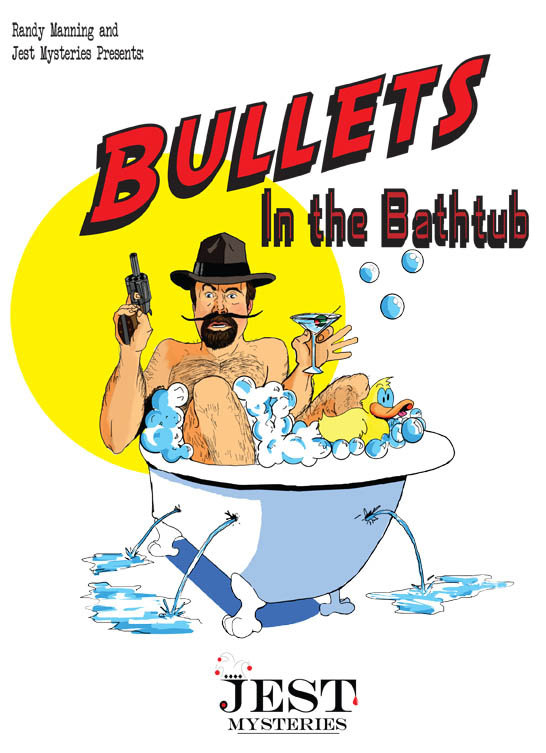 "Bullets in the Bathtub"
April 22 - July 30
Welcome to the 1920's where bathtubs were made for one thing only. To make gin! (Ok, maybe two things). Lots of gangsters are showing up at "Cherry's Speakeasy" to talk about the turf war going on between the Corneolis and the Buttafuccos. Just when we think things are going to settle down, in comes Harry Hyde, (the famous Russian mobster). He sure does know how to make enemies! Deadly ones!I guess the local constable, Doyle Lonnegan, will come and solve the crime, but not before things get pretty wild!You'll meet crazy characters like Red E. Mix, (the local concrete salesman), Trixie, ( the owner of Cherry's) and many others before we find out who put "da finger" on Harry's Hyde! Was it Larry 'The Rug'? Was it Joey 'The Lips'? Or maybe you?? Don't forget to bring a gangster hat, tommy gun and your favorite flapper!
_________________________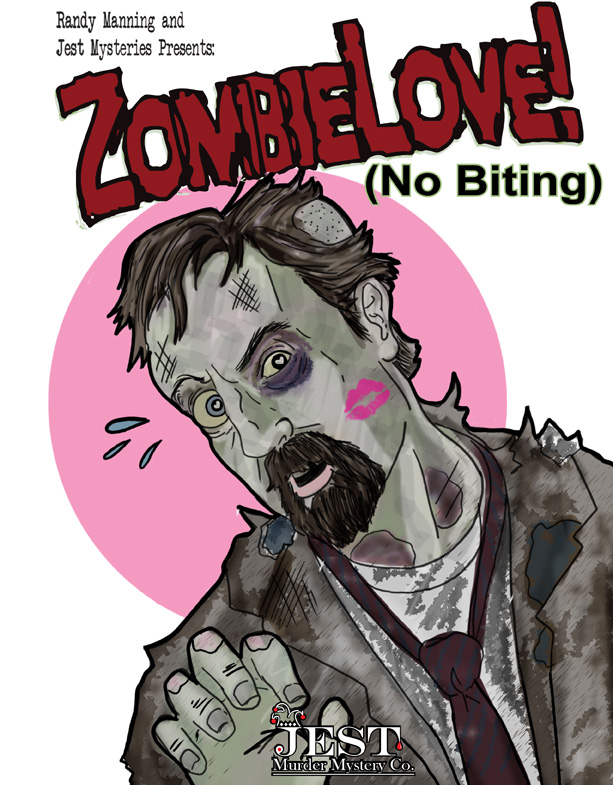 "ZombieLove"
August 5 - October 28
Calling all Zombies! Calling all Zombies! Come to the murder mystery show that thinks outside of the coffin! That's right! We've got the perfect show for you, whether you are a Zombie fan or not! Why?Because this show has it all! High drama! Comedy! A love story! And Zombies, of course! You, (yes, you), can play a Zombie, (or not), it's up to you, but we do promise lots of fun for everyone! The 'walking dead' have never been this much fun! Zombie costumes encouraged!!
_________________________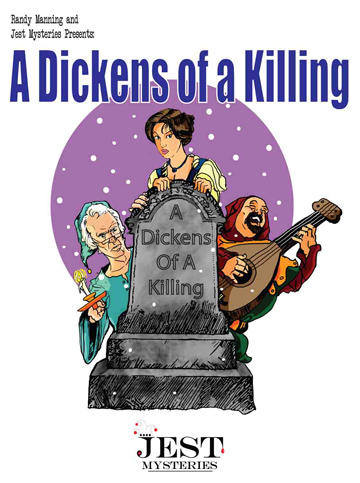 "A Dickens of a Killing!"
November 4 - January 7, 2017
Welcome to our Holiday Party in Merry Olde England! A little singing! A little dancing! A little murder! What could be more fun? Of course, Scrooge is up to his old tricks again, and someone bumps him off! Who did it? Miss Havisham? The Artful Dodger? Little Tiny Tim? Or, maybe you?!! Whether you want to participate a little, (or a lot), you're sure to have a jolly good time, in jolly olde England, where there is sure to be "A Dickens of a Killing!"
_________________________
---
Public Comedy-Mystery Dinner
Every Friday and Saturday night at 7:00 p.m.
Pricing:
$52.95 per person*
Gratuity included.
Menu includes:
House Dinner Salad
Country Fried Chicken with White Gravy, Mashed Potatoes and Vegetable
Wines Served with Entree
Dessert
Coffee/Tea
Cash bar is available.

*Pricing does not include tax.
Please call for reservations, (314) 664-8024 or contact us here.

---
Private Comedy-Mystery Dinner
Available any day, any time. Private room fee - from $150.00 to $1,500.00.*
Comedy-Mystery Actors fee priced per event.
Please call for reservations, (314) 664-8024 or contact us here.
---