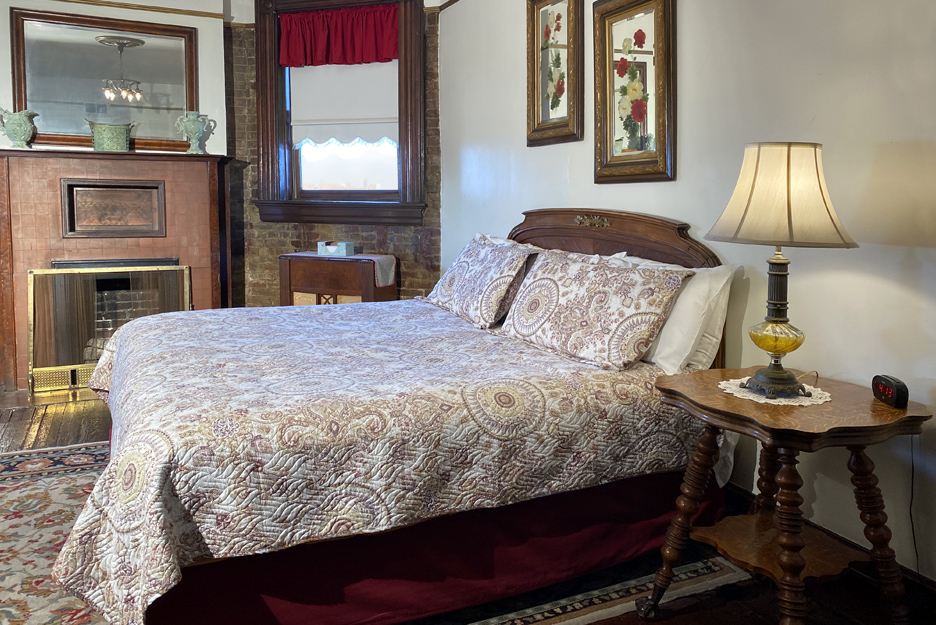 The Elsa Lemp Suite

Located on the third floor, this beautiful room has hardwood floors and working fireplace. This room also features an original radiator and vintage lighting fixtures. A modern bathroom with Jacuzzi tub allows overnight guests to unwind and relax.

---

For reservations call: 314-664-8024

---
The Lavender Suite
The Elsa Lemp Suite
The Frederick and Louis Lemp Suite

---
Contact us for more information.